Top Gear Tyre Centre Ltd
NEARLY NEW TYRES / PART WORN TYRES
We are the UK's largest

Part Worn Tyre

depot with up to

60,000

stocked. We carry all sizes and specialise in

High Performance

and

Run Flat Tyres

.
Specialist in High Performance Tyres and Low Profiles 205-40-17 to 295-30-22

Thousands of 4-Wheel Drive Tyres at discounted prices

Run Flat Tyres for Minis, BMWs, etc

We supply tyres for BMW M3, Audi S4, R32's, Ferraris, Bentleys, etc, etc
We supply new tyres discounted as we buy in bulk

We supply nearly new tyres

Save up to £100 per tyre on nearly new tyres, we buy in 1000's at a time, some that have only been used for 5 miles!

We supply quality part worn tyres
Top
Gear Tyre Centre Ltd
is your local, friendly tyre shop. Established for over 20 years, we have a vast knowledge and experience of the tyre sales and fitting industry. We have all the latest equipment, with state of the art balancing and tyre fitting machinery we can assure expert tyre fitment. We deal in most popular makes and sizes at
extremely competitive prices
– with the addition of an extensive budget range, we aim to keep the cost of necessary tyre purchases as low as possible. If you need more details on any of these, please call us at the number at the top of the page. Feel free to browse our website – we hope to see you soon, so we can add your name to our increasing list of satisfied customers. We have a large range of
car
,
van
,
4×4
and
high performance tyres
in stock including all major brands – so whatever you drive, we are sure to have the right tyre at the right price. We sell tyres of most major brands like
Michelin
,
Pirelli
,
Bridgestone
,
Dunlop
,
Goodyear
etc. We hold a selection of over
60 000
nearly new
and
part worn tyres
in stock, ready to fit by our experienced team of tyre engineers. We have facilities to fit tyres on site in
Ellesmere Port
.
Nearly New / Part Worn Tyres
As the name suggests
Part Worn Tyres
are tyres which are partly worn. Most of our tyres are imported from
Germany
where the legal limit is
3mm
as opposed to
1.6mm
in the UK. Tyres are collected from dealers like
VW
,
Audi
,
BMW
etc and other smaller garages and thoroughly checked for
puncture damage
,
sidewall damage
,
bulges
etc. Only once do they
pass these tests
are they made available for export. It does not stop there. Once the tyres get to us
we carry out our own visual checks
before placing on our shelves – once we are happy with the quality of the tyre. We would not expect to sell you a tyre that we would not wish to be fitted to our own vehicles. The
final checks
take place when fitting to ensure the tyre leaves our fitting shop in the right way. Whilst there is a lot of debate about purchasing
part worn tyres
, it is not illegal to buy or fit them as long as certain conditions are met. Lets face it, when you purchase a
used car
you are purchasing
part worn tyres
with it. A brand new tyre comes with around
8
to
9mm
of
tread
. We only stock tyres of
4mm
tread or over.
Nearly New Tyres
offer considerable benefits. We understand that a new premium tyre may be necessary for some people but for others a part-worn tyre is a low cost alternative. Once you've have got your tyre sighs you can either call us or email us, drive in or fill in the form on the contact page for a tyre quotation.
What is a Part Worn Tyre?
Part Worn Tyres are tyres that have been used previously, a second hand tyre. Part-worn tyres usually have more than 50% of their original tread and generally have thousands of motoring miles left it them. They are a good value alternative to fitting new tyres.  Safety is our priority. All of our part-worn tyres are inspected for splits or cuts, and we examine the remaining tread as well as checking the tyre pressure before fitting, and then again once the tyre is fitted to your car. We are a well established company that is highly respected and recommended in the Chester and Ellesmere Port area. We are a family run business with over 25 years of experience in the industry. We specialise in going that extra mile for our customers and are a very female friendly and family orientated business.
Buying Nearly New Tyres is a great way to save money over the price of brand new tyres. When one of your tyres is damaged, or your car fails it's MOT test because of a faulty tyre, the cheapest way to get this problem resolved is to buy a quality Part Worn Tyre which can save you up to 75% of the cost of a new tyre.
If you have a 4×4 or a higher performance car such as Mercedes, BMW, Jaguar, Porsche, Bentley and the likes, new tyres for such cars can cost up to £300 – £400 each. Replacing them with Nearly New Tyres rather than new tyres can make a huge financial difference since you can usually get these same size tyres for under £75 each.
Tyre Services
Tyres & Fitting Service
We supply and fit all types of tyres. Our brands include, Michelin, Pirelli, Bridgestone, Dunlop, Goodyear and many more available.
Wheel Balancing
Wheel balancing is available for all cars, including 4×4/SUV's and commercial vans.
Wheel Alignment
We offer a free wheel alignment check (if adjustment is required charges do apply). Our 4 wheel laser alignment system will check to see if your car is correctly aligned.
We have over 20 year experience in the tyre industry and employee some of the best tyre technicians in the UK – just to help you. Whether you are looking for a single replacement on a family saloon or to upgrade all four tyres on a performance vehicle – we are the best! Call us now to see what kind of special deal we can do for you.
Other Services
Top Gear Tyre Centre Ltd
is focused on delivering the best value in North West England for quality
Part Worn Tyres Ellesemere Port
, 4×4 high performance tyres and run flat tyres. Along with quality tyres, you have come to the right place for 4 wheel laser alignment and wheel balancing services.
Top Gear Tyre Centre Ltd
makes sure that your vehicle's contact with the ground is as good as it can possibly be.
Quality Part Worn Tyres from Top Gear Tyres
We are the largest supplier of new and part worn tyres to Chester, Liverpool, Merseyside and North Wales – We have up to 30.000 tyres stocked, fully inspected and pressure tested.
Part Worn Tyres Chester
We have thousands of satisfied customers from Chester and North Wales, so if you're looking for fully guaranteed part worn tyres in Chester, you know were to come. We offer a fantastic selection of high quality tyres from 13″ to 22″, includes Michelin, Continental, Pirelli, Yokohama, Bridgestone, Avon, Dunlop, Kumho, Toyo, BFGoodrich, Goodyear, Firestone and Uniroyal. All in stock and ready to fit by our experienced team.
Tyre Fitting Chester
We provide an efficient and friendly tyre fitting service in Chester, across a comprehensive selection of brands and sizes. We can fit, balance and repair your tyres onsite – No appointment necessary, while you wait service.
Budget Tyres in Chester
Cheap and affordable part worn tyres, best brands at competitive prices, fitted and balanced. We also fully guarantee all our part worn tyres, our reputation is built on decades of recommendations. Our aim, is simply to provide the highest quality service in an friendly and safe environment.
– New tyres / Nearly new tyres / Part worn tyres – No appointment necessary, while you wait service – All fully guaranteed – All tyres pressure and water tested – All sizes stocked including 16″, 17″, 18″, 19″, 20″, 21′ and 22″ – Specialists in high performance and 4 wheel drive tyres – Puncture repair service while you wait – Hot vulcanising service, tracking and 4 wheel laser alignment centre – Open Monday to Friday 9am till 5pm Saturday 9am till 3pm – Based in Ellesmere Port near Liverpool, Merseyside – Open Monday to Friday 9am till 5pm. Saturday 9am till 3pm.
Part worn tyres Liverpool – Laser wheel alignment Liverpool
Choosing the perfect tyre for your demands and budget is something you can accomplish by utilizing the search modes and useful information available on our web site. What you must do is check out the links, and read these helpful recommendations. Obviously, the
part worn tyres Liverpool
replacement that you require should have exactly the same size as the one your vehicle has. Really, you can ascertain the tyre size by doing some things. Spend some time to check out the tyre's sidewall. In addition, such details can also be located on your vehicle's manual. Lastly, check the tyre placard of your vehicle. The placard is regularly found inside the glove box door, fuel door, doorpost, or door edge of your vehicle. Make use of our Search by Size option to find what we have available if you already know the tyre size you`ll need. Moreover, plus sizing has turn out to be popular nowadays. In this application, the plus size
part worn tyre
is precisely the same height as the original but its sidewalls are shorter. The tyre response as well as handling will enhance because of this change. We also offer
laser wheel alignment Liverpool
, feel free to contact us.
Winter tyres Wirral – Part Worn Winter Tyres Warrington
The most frequent method which is done with SUV and trucks is upsizing or selecting a bigger tyre. Functionality and ride quality could be enhanced through taller and wider
winter part worn tyres Wirral
. Trucks could have improved traction, look and load carrying ability when bigger tyres are utilized. The truth is, driving may be affected with your usual driving conditions; may it be on the dry roads, a combination of both wet and also dry roads, or on wet roads. Seasonal extremes may also have an effect on your driving that`s exactly why you must also think about this factor. The all-season forms of tyres are the ones being purchased by a number of drivers who seek acceptable performance and traction across the spectrum of possible driving conditions in all four seasons today. To ensure the tyre`s mud and snow rating for winter use, it is good to find the M&S symbol on the sidewall. Selecting seasonal tyres is also a practical move. All-season
part worn tyres Warrington
have average design elements that is why they have performance and traction disadvantages. Therefore, there are two new techniques getting a lot more famous. In non-snow climates, summer or even dry type designs are emerging as year-round favourites. These designs feature far superior dry handling as well as traction with wet performance starting from acceptable to excellent. There are also performance enthusiasts who chose these latest designs even though they are living in an extreme winter climate.
Winter Part Worn Tyres Northwich
Drivers normally change their tyres to the winter types only when the snow begins to fall. For all pick-up truck or SUV drivers, a purpose-built tyre design is the right option. In these designs, tradeoffs such as traction, highway ride quality, and functionality are anticipated. Designs range from HT (highway tread) to AP (all-purpose) to AT to MT in order of aggressive tread design, where traction is concerned. It is very important to note that the highway quality of ride will lessen when the tread design becomes far more aggressive. When selecting tread aggressiveness, always consider your demands and be mindful with the highway quality of ride tradeoff. AP type
winter part worn tyres Northwich
are used by nearly all SUV owners to balance their ride on the highway and all-season traction. Also getting popular among SUV owners nowadays are the sport truck tyres with all-season tread designs. These drivers are searching for greater handling when on the highway and are able to settle for less traction off-road. The AT
part worn tyres Northwich
still the most popular option among pickup truck owners because of their "purpose-oriented" tyre selection. Even so, if you are one of those who desires to have great highway handling and needs a tyre that may handle truck load capacities, the ideal tyres to have are the sports truck tyres.
High performance part worn tyres Warrington & Birkenhead
The best thing about
part worn tyres Warrington
is that you could guarantee that you will acquire the worth of your money. Practical drivers out there made it a habit to acquire the cost per mile by calculating the entire price for their tyre purchase and divide that by the miles of service. You`ll quickly find that the greater tyres are the better value. Computing for this is truly simple if you have mileage guarantees to compare. But if you don't, there`s another way to uncover. The UTQG (Uniform Tyre Quality Grading) is the very best method in calculating the worth of
part worn tyres Birkenhead
. Divide the tread wear rating by the price. The tyres with the highest number is the perfect option available base on its tread wear grade. Even so, take into account that this system won't function for comparing brands given that there are no standards in terms of wear scoring. As such, the traction and temperature ratings are standardized; so, you can use them to do a comparison of different brands. Speed ratings aren`t new to a lot of people. Simply put, you must buy a tyre with the appropriate speed rating for your automobile. If you drive a car in Liverpool, Wrexham, Northwich, Birkenhead, Warrington or Runcorn, the law mandates that you need to substitute the stock tyres with something that has precisely the same of greater speed rating. But this is not the case in US because you can buy a lower speed rated tyre of precisely the same size. If you do this, know that you are limiting your vehicle`s functionality with regards to handling and speed ability. In case you don't know, a tyre`s handling response will tremendously count on its speed rating. Intending to say, you can`t fully use the complete speed potential of your car in case you substituted the original handling the manufacturer designed for the car. But with a higher speed rated tyre, great vehicle`s handling is expected. Every year a lot more vehicle, light truck, and SUV designs are released. As a result, tyre manufacturers are responding with far more specialized designs. From long-wearing, easy-riding tyres to style-conscious, ultra-high performance tyres; you can freely pick the one you choose. We sell many tyres, and you can see choices that are ideal for your driving habits and your car's original design. Currently it`s tough to buy actually bad wheels and tyres. While some wheels are lower quality compared to others, as is also the case with tyres, there are numerous good ones out there that you will typically have several possibilities from which to choose. The number of car, light truck, and SUV designs is truly increasing every year. Due to this, tire producers are very busy trying to keep up with newer and revolutionary designs. You have a wide range of choices in terms of tyres such as ultra-high performance, easy riding or style-conscious, or long wearing tyres. We have many different kinds of tyres to suit a wide range of vehicle styles and driving habits. Nowadays, having the finest quality and ideal tyres is important. While some wheels are lower quality compared to others, as is also the case with tyres, there are so many good ones out there that you`ll typically have several possibilities to choose from. For quality
part worn tyres Runcorn
,
high performance tyres Warrington
or
laser wheel alignment Liverpool
, please feel free to contact us.
Popular tags
: art Worn Tyres Ellesemere Port, tyres Ellesmere Port, tyres in Ellesmere Port, quality part worn tyres in Ellesmere Port
Links
Get in Touch: Top Gear

Tyre

Centre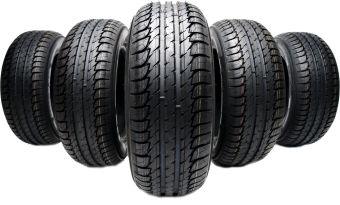 NEARLY NEW & PART WORN TYRES
CHESTER

, ELLESMERE PORT &

WREXHAM
Since 25 Years we are helping motorists around the Cheshire West and Chester area.